Nokia N95 firmware v20.0.015
De verwachte nieuwste firmware voor de Nokia N95 is vandaag vrij gegeven. Het betreft versie 20.0.015 en de belangrijkste nieuwe functie in deze release is wel Demand Paging. In het kort betekend dit dat applicaties niet meer geheel in het geheugen worden geladen, maar enkel de delen die daar wat te zoeken hebben. En dat betekend weer niet zo snel meer 'out-of-memory'.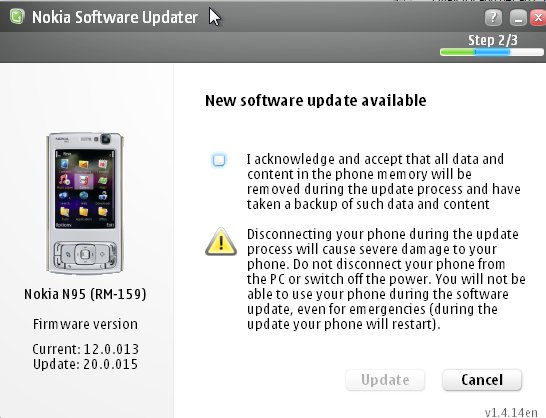 New Welcome application
New camera software and tweaks from the 8GB model - FAR faster shot to shot time, with 'Processing image message' during any delays
Long press on camera button launches camera if shutter is open
New My Nokia SMS tips and mobile web portal system
Demand paging (for ROM applications) with 30 plus MB free RAM after booting.
Search 4.0 integration on standby screen.
Old multimedia menu still there, i.e. it's not the new style
N-Gage game previews (FIFA, Asphalt) and portal/shortcut to upcoming N-Gage client, as in N81 and N95 8GB
Nokia Music Store client, although the store server hasn't been updated to handle the N95 yet - maybe this'll happen later today

All About Symbian
Neem een kijkje bij All About Symbian voor meer informatie.