Nokia app: de Wereldfietser
Veel reizigers willen hun grenzen verleggen. Ze willen nieuwe gebieden verkennen, genieten van rust en ruimte en in contact komen met de plaatselijke bevolking. En of je nu een lange of korte tijd gaat, ver of dichtbij, reizen op de fiets is een goede manier om dit te doen. Van Luxemburg tot Rusland, van de Noordkaap tot Zuid-Korea en van Vuurland tot IJsland, bijna alle gebieden lijken tegenwoordig toegankelijk voor fietsers.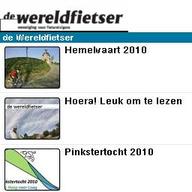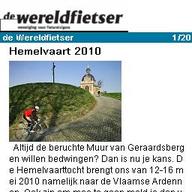 Download de Wereldfietser WRT app of Java app in de Ovi Store.