Astroller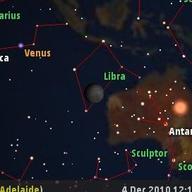 Prijs: € 3,-
Download Astroller
Richt je telefoon op de hemel en Astroller laat je zien waar sterrenbeelden, sterren en planeten staan. Of laat Astroller jou naar de sterren leiden. Ook zonsondergangen, -opkomsten en maanfases geeft Astroller realistisch weer. Bekijk de sterren, waar ter wereld je ook bent en geniet van een romantische avond!
SmartGrooves
Prijs: € 3,-
Download SmartGrooves
Mix met SmartGrooves – een mobiele muziekstudio met honderden beats en samples van topkwaliteit. Met dit interactieve muzikale schetsboek met video, maak je je eigen dj-mix. Knip en remix tot je batterij er mee ophoudt. Sla je remixen op en deel ze via sms met je SmartGrooves-vrienden.
Express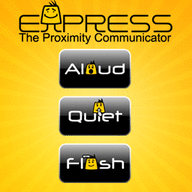 Prijs: Gratis
Download Express
Express (The Proximity Communicator) is een nieuwe toepassing voor mobiele telefoons en werkt met behulp van tekst, audio en emoticons. Een geweldige manier om te communiceren op afstanden van vijf tot twintig meter. Laat je fantasie de vrije loop en communiceer wat jij wilt.
Pocket Movie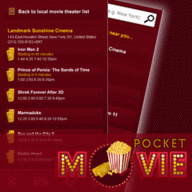 Prijs: € 1,10
Download Pocket Movie
Pocket Movie is een location based bioscoopzoekmachine. Vind de films die nu draaien in de dichtstbijzijnde bioscoop of waar ook ter wereld. Andere functies: zoek bioscopen door de hele stad, lijst van films per stad, bekijk filmbeschrijvingen, bekijk trailers via YouTube, verstuur uitnodigingen via Facebook, Twitter en sms.
NS Reisplanner Xtra
Prijs: Gratis
Download NS Reisplanner Xtra
Reisplanner Xtra is een officiële dienst van NS: uw persoonlijke en slimme applicatie voor uitgebreide en actuele reishulp voor onderweg.