Ik maak met mijn mobiel bergen foto's. Zeker na de komst van de N8 maakte ik geen gebruik meer van mijn digitale camera. En op de N9 is dat niets anders. Dan is het wel zo handig als je zo nu en dan een watermerk kunt plaatsen op je foto's. Zeker als je deze upload naar internet. QtWatermark voorziet in deze behoefte.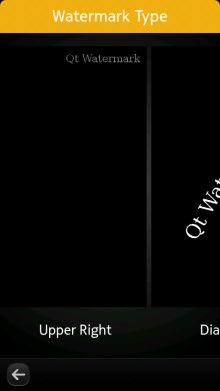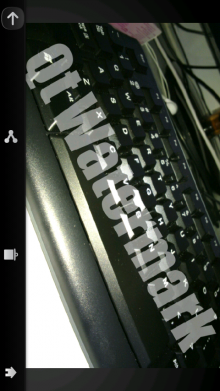 Qt Watermark is a watermarking tools written in Qt and Qml.

It has 6 preset watermark options. Users can customize the watermark text, font, font color, opacity, size, position and rotation of the watermark.

Sharing to social networks is supported
Download QtWatermark gratis in de Nokia Store.